About
Testimonials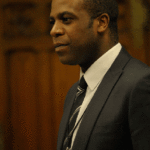 "I have been on a number of training events that set grand objectives to be achieved, that seemed to ignore the delegates' needs. This was the first event I've been on where the delegates were able to shape the agenda whilst still benefiting from the expertise of the consultant."
Richard VP
"This was the most informative and enjoyable equality and diversity training I have undertaken."
Susan, Director VTCT
"I very much valued the sensitive and skillful approach used by the consultant to address the very sensitive issues being covered"
Oliver, CEO Financial Services
CETC has been providing specialist equality, diversity, inclusion and safeguarding consultancy, research, training and education services to the below sectors for over 10 years:
Public Sector: NHS Trusts, Local Authorities' Schools, Colleges, Universities, Uniformed Services, Government Departments and NDPBs;
National and International Commercial Organisations: Private Training Providers; SMEs; Private Companies; Professional Regulatory and Membership Organisations; Law Firms;
Charity and Third Sector Organisations
We are highly regarded as a discreet equality and diversity change management specialist and are heavily involved in major national and regional government as well as private sector programmes and initiatives. We work extensively throughout the UK and mainland Europe working across the public, private and third sectors.
Professional references can be provided to prospective clients on request.
Customer Services Team
Melissa Barr,
Office and Events Manager
Andrew Lews,
Director of Operations